Social Media Marketing Services
[one_half last="no"] Ember Networks can make your brand or company popular on social networks. Create real relationships with millions all across the web. [toggle title="Social Media Marketing Strategy"]Ember Networks will guide your company towards social media prosperity, creating a plan designed to work for you. We develop a deep understanding of why an individual would like, follow, or engage with your brand. [/toggle] [toggle title="Social Media Management"] Social Media Platforms Allow You to Connect With Potential Customers
learn about your brand
interact with your company
interact with other followers
build relationships [/toggle]
[toggle title="Social Media Listening"] Evaluate the airwaves. People are talking about you. They are talking about your competition. They are talking about your industry. Listening, analyzing, and monitoring conversation will allow you to develop content that is informed, relevant, and remarkable. [/toggle] [toggle title="Social Media Analytics"] With permission based social media marketing your company knows exactly who is consuming your content and interacting with your business. Armed with this knowledge you can segment the market, tailor your conversation, and more effectively communicate with your target consumer. Ember Networks tracks your social media marketing efforts throughout the web and gives your business the information it needs to succeed. [/toggle] [/one_half] [one_half last="yes"]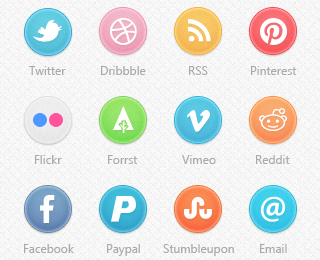 [/one_half]
Social Media Marketing for Business
Ember Networks social media marketing packages include tactics such as:
How to effectively manage brand communities across multiple social networks
How to conceptualize unique, compelling, and effective social campaigns which resonate with your target market
How to integrate social media marketing campaigns with traditional and guerilla media advertising efforts
How to develop new social technologies
How to effectively capture and measure analytics
How
would you like to leverage the inherent interconnectivity of the social web to produce exponential returns at significantly lower cost?
By implementing and executing effective social media marketing campaigns our clients have been able to expand their reach, and ultimately sales.
Social media allows giant brands to pretend they are small again and offers small brands the reach of a giant brand. However, social media marketing is more than meets the eye. Successul social selling requires an authentic marketing strategy and the experience to properly execute. Couple that with data capture, analytic analysis, and constant A/B testing and you've just begun to scratch the surface of social media marketing. Truly excelling at social media marketing includes dedicated content creation, copy writing, and constant analytic measuring. When a customer allows your business marketing permission, they are offering you a power far greater than your business would yield with interruption based marketing.
Our Brand Experience