Ember Networks launches Juan's Flying Burrito Website Redesign
NEW ORLEANS, LA, April 4, 2013 – Ember Networks, a New Orleans-based digital marketing agency broadcasts the launch of a redesigned website for the popular New Orleans Mexican restaurant Juan's Flying Burrito. The website, www.juansflyingburrito.com, captures the offbeat branding sensibility of the Juan's Flying Burrito brand in addition to offering visitors enhanced functionality in a low-fi environment.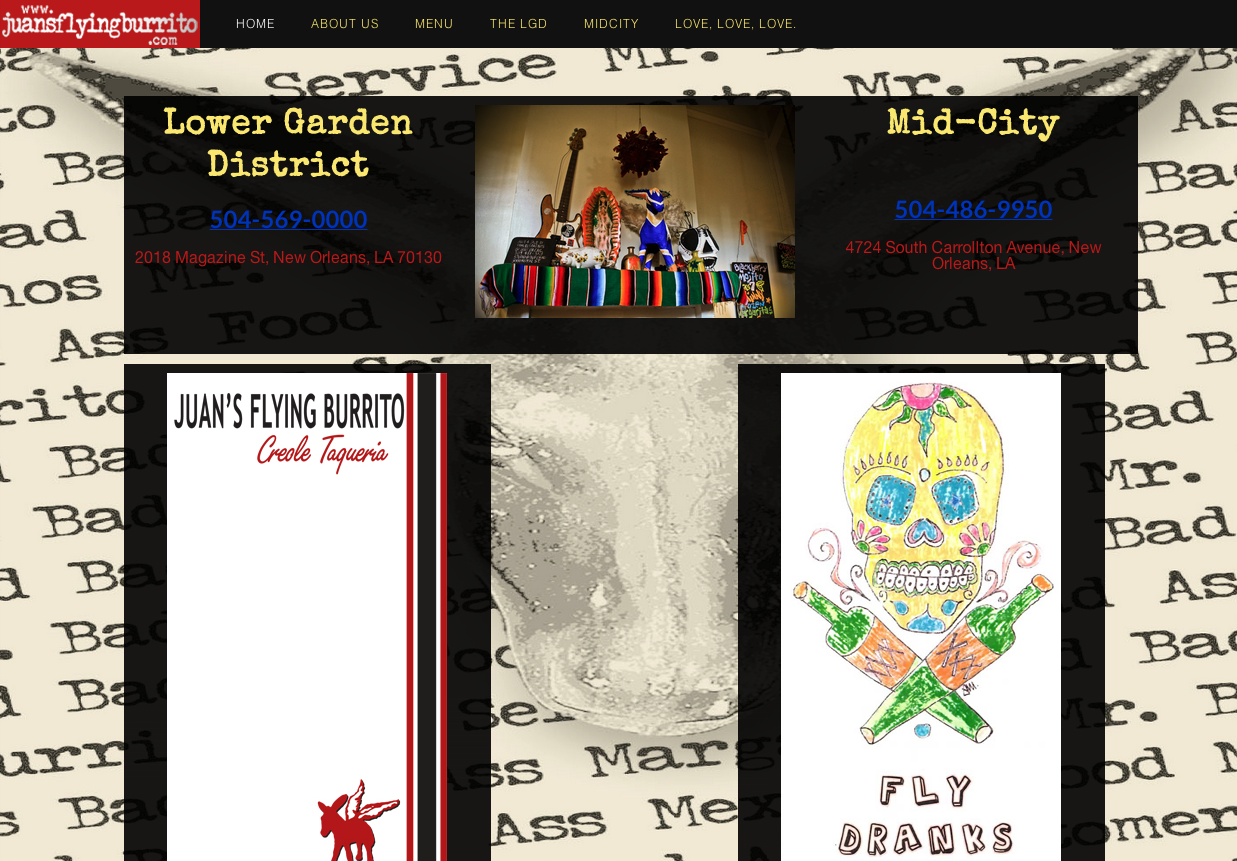 "It's great to work with a company that gets the power of digital marketing and wants to have fun doing it," said Matthew Berman, CEO and Founder of Ember Networks. Berman went on, "Juan's wanted something a little dirty, a little edgy, and a little messy. Juan's new website will serve as a fun content hub, highlighting not only delicious food, but the personality of the restaurant as well. Also, the home page says Bad Ass on it. You have to love that."
In the upcoming months Juan's Flying Burrito will showcase stories, interviews, photographs, and video showcasing the unique culture only found in the famous Lower Garden District of New Orleans. Ember Networks will be overseeing the online platform, helping the companies content available where people are looking for it. Ember Networks helps develop and extend the digital footprint of clients in an effort to streamline digital sales leads and communication.
Additional features of the website include:
Multi-device compatibility through responsive design
Search capable
Tagging and categorization
Social Network Integration (Facebook, Twitter, Pinterest)
About Ember Networks
Ember Networks is a digital marketing agency headquartered in New Orleans, Louisiana. The agency offers a wide range of advertising services to clients including web development, social media marketing, search engine optimization, branding, mobile marketing, and mobile application development. Since the firms beginnings in 2011 Ember Networks has worked with clients in healthcare, alcohol, real-estate, political, and digital industries among others. For further information, please visit www.getwithember.com