New Orleans, LA. May 22 2013 – Ember Networks, New Orleans based digital marketing agency, is excited to announce the launch of a new website for Conifer Park treatment center. The website is flush with interactive features, tools for assisting contact methods for prospects, mobile responsive design, and a beautiful design and interface.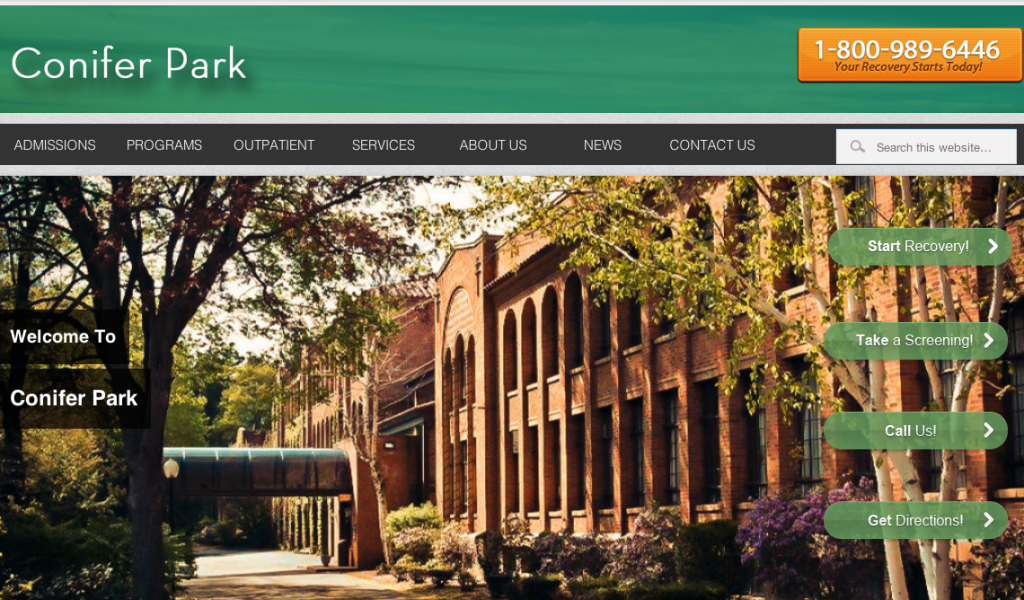 The content, graphics, and layout of the design are specifically designed to provide users with relevant information and funnel them through the Conifer intake process. Brand new to Conifer's digital presence are several interactive features on the website including areas for self-diagnosis, employment application, and assessment of treatment urgency. Ember  Networks interactive team worked with various staff at Conifer to provide a web experience which portrayed the mission statement of the treatment facility. Conifer, led by Director Michael Kettle, has a wealth of addiction treatment resources which will be made available on the websites' multimedia and content hub.
"Conifer is a leading presence in the behavioral healthcare market.  Their commitment to digital technology is evident with the launch of this new website", said Matthew Berman, CEO of Ember Networks. "I'm incredibly excited Ember Networks has been able to be apart of Liberty Management's digital renaissance. We've put a considerable amount of strategic thought into the development of Conifer's site and I'm glad to say our efforts are paying off."
The newly designed websites maintains extended social features allowing visitors to share information across multiple social networks (Facebook, Google+, LinkedIn, Twitter, Pinterest, and more) with just one click.
About Ember Networks
Ember Networks is a digital marketing agency located in New Orleans, LA. Ember Networks helps businesses do business online through a variety of online marketing services. In just two years Ember has helped over 50 companies extend and develop their digital footprint. Ember Networks works with a range of companies, from nationally renowned corporations to local businesses.
About Conifer Park
Conifer Park is an inpatient treatment facility located in Glenville, NY. Conifer Park boasts 58 beds and is operated by Liberty Behavioral Management. In addition to offering a complete suite of inpatient treatment options, Conifer also offers outpatient services in the New York regions of Troy, Glens Falls, Schenectady, Plattsburgh, Rochester, and Syracuse. Visit Conifer Park online today for expertise in addiction treatment services.