Ember Networks Creates A New Website for Holliswood Hospital
NEW YORK, New York, June 28, 2013 – Ember Networks, New Orleans based interactive marketing agency, today advertises the just launched, newly designed Holliswood Hospital website. Holliswood Hospital is a leading provider of psychiatric treatment in New York City.
The website is expected to hold the attention of prospective patients and employees alike, in addition to anyone interested in curated behavioral health content from a proven industry leader.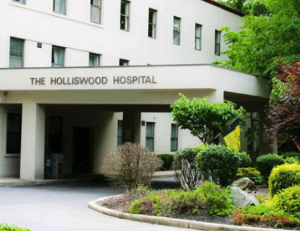 Optimized features of the newly designed website include simplified navigation, mobile responsive design for tablets and smartphones, a funnel optimized user experience, and multiple points of contact / information gathering for the Holliswood Hospital intake team.
"Transformation in the behavioral healthcare system occurs with greater acceptance for technological integration and digital communication. From computers which can help doctors better analyze brain function to web presences which allow increased communication and transparency with prospects", remarked Matthew Berman, CEO of Ember Networks. "I'd love to see people learn about the benefits and uses for some cutting edge treatment options such as equine therapy. We're excited to continue working with Holliswood in the future."
Holliswood Hospital will continue to add condition and treatment information on the website, with the intention of assisting people better understand mysteries behind psychiatric treatment.
About Ember Networks
Ember Networks is a digital marketing agency, located in New Orleans, Louisiana, dedicated to providing remarkable interactive experiences for both small and enterprise clients. Since its inception two years ago in 2011, Ember Networks has helped over 50 business develop and maintain an online presence, connecting businesses with people all over the world using digital tools and media.
About Holliswood Hospital
Holliswood Hospital is a private behavioral treatment facility in a quiet, pastoral, residential neighborhood of Queens, New York City, New York.  The treatment center boasts 125 beds  and was founded in 1986.
Holliswood Hospital is a member of the Liberty Behavioral Management healthcare umbrella. Liberty Management provides behavioral healthcare treatment throughout the tri-state New York metropolitan area and manages treatment facilities such as Conifer Park, and Arms Acres.
Holliswood Hospital operates the renowned Military Wellness Program, a service dedicated to detecting and treating behavioral problems in United States military veterans.