Ember Networks Turns 2! And A BIG ANNOUNCEMENT.
Happy Birthday To Us!
2. Ember Networks turns 2 today.
Our first year consisted of many sleepless nights (a.k.a. the entrepreneur lifestyle) but was marked with a series of great successes. In our second year, Ember's successes were bigger and arrived with more frequency. As we embark on Year 3 one thing looks crystal clear…
This year is going to be the best yet.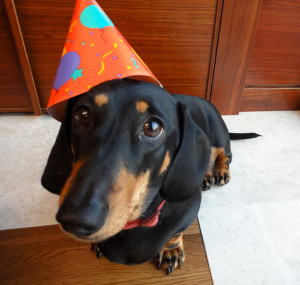 Ember Networks is producing work I'm incredibly proud of. We're building websites that are specifically designed to help our clients meet their digital and business goals. Our search engine optimization (SEO) services are ranking websites for a difficult phrases all over the country and in extremely competitive local markets. Our hospital clients are getting more patients, our restaurant clients are seeing more patronage, and our service-based clients are seeing more clients/customers.
Our digital marketing campaigns are making our clients money and I LOVE when a client calls me to tell me "IT'S WORKING!".
It's not everyday your company turns two. Starting and running a company has been a lot of things. It's been rewarding, exciting, frustrating, and completely freeing!
It's been an amazing experience and I'm constantly humbled by the incredible support and dedication from our employees, contractors, clients, and friends. I started Ember to help brands do business online and in two years we've helped nearly 50 companies do just that. Thank you to everyone in the Ember family – you're all rockstars!
It's been a wild ride and don't expect this to train to slow down.
… But Wait There's More…
Announcing Ember Networks Affiliate Program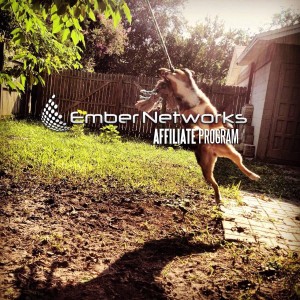 We'll have more details in the coming weeks but the basic gist is this:
To celebrate our birthday, we are pleased to announce the Ember Networks affiliate program!
What is that!?
If you refer a new client to Ember Networks and a deal gets made, you make money. We've had this program in an invite-only beta for about 8 months and it's been incredibly successful for everyone involved. So we decided to take the program public and watch it boom!  You don't need to do any selling. Just make the introduction and we'll handle the rest!

What Services Are Included In The Program?
Websites
Ember builds beautiful and functional websites for businesses. Get a piece of the action for every website development or design job you refer.
Search Engine Optimization
We help business get to the first page of national and local Google searches for certain keywords.
Social Media Marketing
Social networks provide an excellent platform to tell a brands story. Ember Networks provides everything from full-time social media management and content creation to consulting programs.
Content Marketing
Ember maintains in-house capabilities for producing digital film, photography, and audio. We also work with a team of talented writers who can keep your digital campaign flush with content.
Mobile Application Design
We make custom mobile applications for iPhones, iPads, and Android devices.

Affiliate Payments
Commission begins at 10% of the first year's entire contract. Our payment plan works on a sliding scale. If you refer a high volume of clients or the project budget is high you make a higher percentage and everybody wins.
We will have a complete set of details for you. Contact us if you are interested in the program and let's get started!