Ember CEO in Silicon Bayou News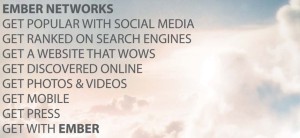 Ember Networks CEO Matthew Berman was recently featured on Silicon Bayou News in an article on New Orleans and wearable technology. See below for an excerpt.
Heading into the New Orleans Central Business District, I stand in a crowded streetcar on a muggy Friday afternoon. Some riders glance indifferently towards people shuffling on and off the old-fashioned transport line, but most eyes remain transfixed on smartphones and tablets. White earbuds dangle off ears, each of us in a virtual world of personal mobile computing.
As the pace of technological evolution accelerates, our devices will fade into the background, incorporating into everyday life. Anything could become a digital interface. The true benefit of wearable technology is in seamless integration of technology, a world of connectivity, communication, and information without clunky or interruptive devices.